I have been exploring YouTube lately. It fascinates me on many levels. 300 hours of video are uploaded to YouTube every minute and 5 BILLION YouTube videos are watched every day. Read that last sentence again…
Making self publishing content to a global audience so easy has opened the floodgates of human expression to an incomprehensible magnitude.
The production values of video on the platform range from superb, state-of-the-art, to egregiously sub-amateur. Likewise, the intellectual value runs the gamut of "how cool – I would have never known that," to "Damn, this shit is EVIL."
Just like reaL TV!
Anything, and I mean anything, you may be curious about can be explored on YouTube. I particularly enjoy practical content. Search "how to replace my garbage disposal" and you will find hundreds of How-To videos ranging from serious professional video productions of the Big Box Stores to do it yourselfers climbing under their sinks with their cell phone cams to show how they managed their project. Even if you don't want to attempt a repair yourself seeing it performed a few times will prepare you for a conversation with a contractor you talk to about your particular issues…
Photography, Knitting, Cooking, Gardening and Lawn Care, House Cleaning, Auto Repair, and everything else is explored and demonstrated by experts and charlatans.
I have discovered and subscribed to YouTube Creators channels dedicated to guitar playing, guitar repair, guitar purchasing, cooking, photography, video editing, sound recording, bargain hunting, Metal Machining as a Hobby, Herping (looking for reptiles in the wild), Natural Biology, Space, a (ONE) political commentator I find palatable, and a cute young couple building their own home from a couple of shipping containers. This is my purposefully curated coral of YouTube content and I am delighted to scan through it fairly often. YouTube's interest algorithm figures out what your looking at and makes suggestions of similar content you may also enjoy. I love that.
A week or so ago I found a youtube channel called Blade Mate which is the product of a bloke named Sean Duncan who has a small lawn service company in New South Wails, Australia. Imagine a Scottish/Irish Ausie. He is a soft-spoken friendly giant in his thirties (just a guess) and is an Army Vet. The content looks mostly like GoPro Footage of Sean doing yardwork ("YAHDwirk," as he says it.) He edits just a tad, I can tell because he lays in a graphic here and there, plays classical music beds while you watch him push mowers, and speeds up the footage to almost Keystone Cops speed to move things along. His intros and outros to the videos are usually him talking to the GoPro while sitting in his truck.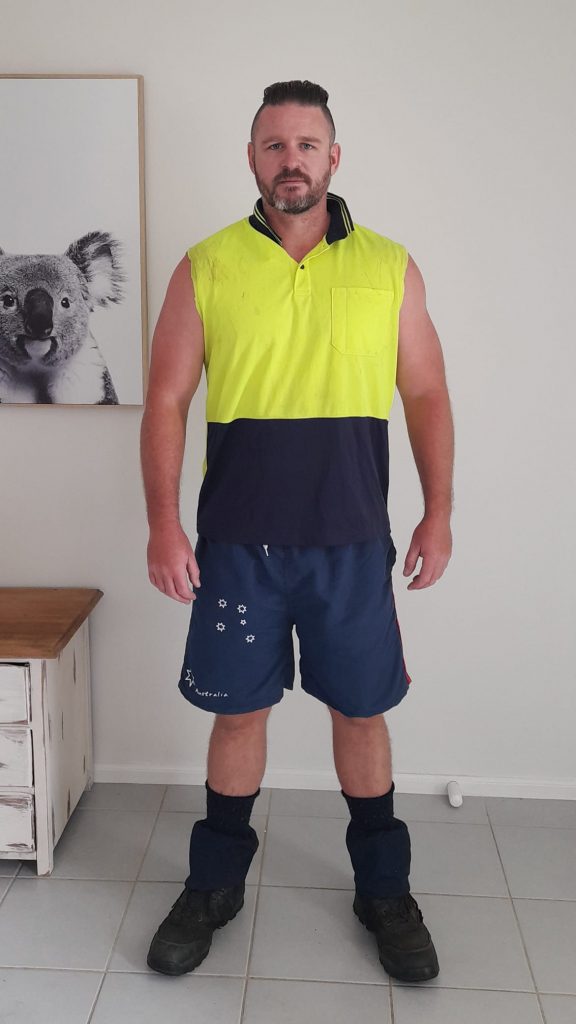 The man genuinely loves this gig. Every once in a while he knocks on some body's door whose yard is severely overgrown and offers to clean it up FOR FREE! He expresses genuine joy at doing things for others in need, and I believe him. To Paraphrase Sean: "If you see something that needs doing, and you have the ability," he says, "then its your duty to do it." He encourages everyone to help their neighbor whenever possible.
I learned today in his latest video that Blade Mate has actually been Duncans "Side Hustle." He is in the Australian Army Active Reserve and will be leaving that soon. Once Blade Mate becomes his sole income he'll continue to do the free work when he see's the need and can afford the time. Duncan has opened a patreon page to defray the cost of his charity work saying "hopefully it will free up a day for me out of my usual schedule so I can go and work for more people in need in my community, who then don't need to pay a thing!"
That is so damn cool.
I offer Sean Duncan to you as a model of good behavior and not a place for you to send money. I'm sure he'll get the funding he needs from people way closer to him than anyone who reads this. Im sure also we can fund and volunteer closer to our home and Sean would say "Bloody Well Done, Mates," to that.